Welcome


Buckmaster has been roasting premium gourmet coffee just outside of beautiful Portland Oregon for nearly 30 years! (Portland was listed in the Top 5 cleanest cities in America: Forbes Magazine) Buckmaster Coffee is delivered fresh everyday to specialty supermarkets across the Northwest.



Buckmaster only uses 100% Arabica coffee beans, grown at high altitudes. Our coffee is distinguished by its rich and mild flavor.


GET MORE FLAVOR IN EVERY CUP.

Coffee lovers prefer the flavor and aroma of Buckmaster Gourmet Coffee. Roasted just outside of beautiful Portland Oregon for over 28 years, Buckmaster Coffee is delivered fresh everyday almost exclusively to specialty supermarkets. Buckmaster uses 100% Arabica coffee beans, grown at high altitudes and distinguished by rich, mild flavor.

The unique fire heated air roasting system produces flavorful dust and chaff-free coffee. The result is a sweet, clean-tasting coffee you will love.
In an effort to build a stronger natural environment, Buckmaster offers Café Organica—100% certified organic coffee. Certified to be grown without chemicals by the USDA and Oregon Tilth, Café Organica is shade grown on OCIA and SKAL certified organic plantations. These plantations ensure the preservation of native plants and wildlife.

Buckmaster also offers a selection of certified Fair Trade coffees—guaranteeing that the family farmers who grew your coffee were paid a fair price. Buying and drinking certified Fair Trade coffee encourages environmentally friendly ways of growing coffee, protecting the land and wildlife habitat.

Sustainability is important to Buckmaster Coffee, so a percentage of all its profits are given to Coffee Kids, an international nonprofit organization that improves quality of life for children and families living in coffee growing communities.

Serving Buckmaster coffee is a way for you to enjoy a great cup of coffee with the knowledge that you have committed yourself to giving back to the family farmers who grew and harvested it.

Pure Buckmaster Coffee…the flavor and aroma will have you coming back for more.

HOW TO BREW THE PERFECT CUP.
Store coffee in an air-tight container.
Keep the brewer clean
Use fresh, pure water in brewer.
Buy what you will use in two weeks.
Use 1-2 heaping tablespoons per 6 ounces.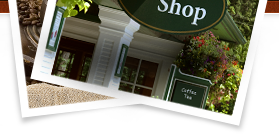 Even Roasting Coffee beans roll through fire heated air rather than the unevenly heated drum method. You enjoy the supremacy of convection roasting.

Extremely Flavorful Taste Our Fire Heated Air enclosed system is a controlled environment resulting in consistently excellent taste that's never burnt or bitter.

Dust and Chaff-free Coffee Our system removes all dust and chaff resulting in a clean and fresh taste every time.