Contact Us

Meet The Buckmaster CorporateTeam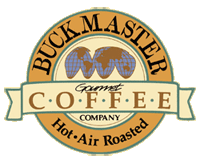 Joe Schlichte- President
JoeS@BuckmasterCoffee.com
A common occurrence for grocery store managers and checkers to hear when speaking about our Gourmet Specialty Coffee is, "Thank you for carrying that awesome Buckmaster Coffee!"

Unsurpassed not only in freshness, flavor and quality, Grocery Store Owners and Managers tell us over and over again, "Nobody provides the excellent service that Buckmaster provides. It's not only because of the great coffee we feature Buckmaster, but because of the people!"
Joe Schlichte, President of Buckmaster Coffee, with his near 40 years experience in the coffee industry, is considered one of the most knowledgeable coffee and 'direct store delivery' (DSD) experts in the industry. "If you have been in grocery store coffee for any time at all, you have heard of Joe Schlichte. Not only does Joe know coffee, but he is one of the kindest people you will ever meet."

By carrying Buckmaster Coffee, not only will you have more happy and satisfied customers, but your managers will actually enjoy dealing with any of our friendly and courteous staff.

For Ordering and Information – CustomerService@BuckmasterCoffee.com
For Information or Ordering by Phone, Call Joy or Gayle at 503-693-0796 or toll-free at 1-800-962-9148.
Or by fax at 503-681-0944.

Social Responsibility- A Buckmaster Tradition
Buckmaster is one of Oregon's original coffee roasters creating specialty, hand-blended coffees for over 28 years. We are so passionate about our product, people and customers that we believe it is our responsibility to give back to the community We believe it's our responsibility to make a positive difference in lives of people. Through our roasting agreement, a portion of the profit of every pound is donated to a variety of wonderful organizations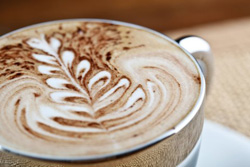 We are proud to support the following organizations:

American Red Cross® This emergency response organization offers neutral humanitarian care to victims of war and aids victims of devastating natural disasters. The American Red Cross offers compassionate services to: community services that help the needy; military members and their families; the collection and distribution of lifesaving blood products; educational programs; and international relief and development programs.
Coffee Kids® Coffee Kids is an international nonprofit organization established to improve the quality of life for children and families who live in coffee-growing communities around the world. Buckmaster has chosen to support this reputable organization by donating a portion of the monies we receive from every pound of coffee we put through our roasters.
Mercy Corp® Mercy Corps exists to alleviate suffering, poverty and oppression by helping people build secure, productive and just communities. The agency's programs currently reach 7 million people in more than 35 countries. Since 1979, Mercy Corps has provided over $1 billion in assistance to people in 81 nations.
Northwest Medical Teams International® NMT provides emergency medical support to communities and countries in times of crisis.
Portland Rescue Mission® Portland Rescue Mission extends food and housing to homeless and needy individuals.
Union Gospel Mission of Portland ® This organization helps disadvantaged individuals and families secure food, shelter and training for a brighter future.
Other Organizations- Buckmaster is a member of The Specialty Coffee Association and the local Chamber of Commerce. In addition, we support numerous charities, educational programs, nonprofit clubs and schools. The Alzheimer Association, Friends of Oregon Education Fund, Special Olympics, Toy and Joy Foundation, Luis Palau Association, Katrina Relief, Salvation Army, Candlelighters (assisting children with cancer), The Navigators, Muscular Dystrophy Association, Hideout Ministries, National Child Safety Council and the Foreign Mission Foundation are some of the additional nonprofit organizations that currently receive donations from us. Reducing waste is another one of our priorities, Buckmaster uses biodegradable products when possible, purchases recycled shipping materials, recycles paper products and also recycles coffee burlap bags.

We'd like to hear from you…your comments and questions are always welcome.